As I am sure many of you have seen, I am pretty obsessed the mobile life-streaming app Meerkat and I've been sharing pretty much everything — from the office puppies to our company meeting, walks in pretty parts of San Francisco and brunch at my favorite spots.
I was curious to see how Meerkat's first two weeks of Twitter mentions stack up to other popular consumer products. Here's a breakdown of the first 100 from launch for 5 companies with very different patterns.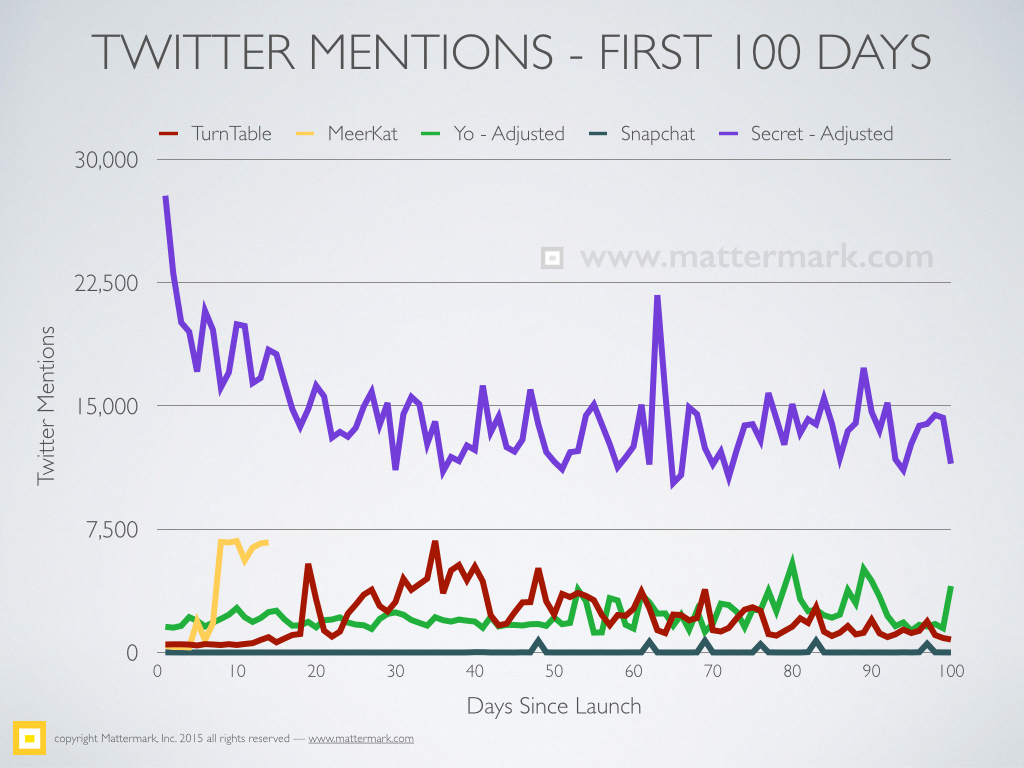 Tweet to us at @Mattermark and let us know what you think — will Meerkat be as big as Snapchat or go the way of Turntable? Will they dominate at SXSW and have a watershed moment?