From the Investors
Tomasz Tunguz of Redpoint Ventures highlights the increasing importance of customer success to company revenue as a SaaS company matures in "The Strategic Shift In Revenue For SaaS Startups As They Scale"
Shubham Datta of Surepath Capital outlines the key components every good financial model should have and offers best practices in "Building an Investor Grade Financial Model For Your SaaS Startup"
Mark Achler of MATH Venture Partners urges us to consider that venture is not a zero sum game and to focus on building strong relationships to ensure long-term success in "Words of Advice from One VC to Another"
Paul Bennetts of AirTree VC explains the four paths to getting an edge in startup investing and why it doesn't work in public markets in "Getting an Edge in Startup Investing"
Boris Wertz of Version One offers guidelines to maximize your biggest competitive advantage as a startup in "Move Fast: It's Your Biggest Competitive Advantage"
Christian Hernandez of Whitestar Capital discusses his stance on the importance of mobile and his views on the relationship between growth and revenue in "20VC: Christian Hernandez" (podcast)
---
To receive this and bonus content in your inbox:
---
From the Operators
Nate Morris of Visible.VC and Alex Shee of Real Ventures summarize why VC's need data on their portfolio companies and what they do with this information in "Why Investors Need Your Data (and Updates)"
Kim Scott of Radical Candor
explores why gender issues make it harder for both men and women to be candid at work and suggests some ideas for addressing the problem in "
Thoughts on Gender and Radical Candor
"
Lyle McKeany of Emissary shares his opinion on what factors to consider when choosing whether to work at an early or late-stage startup in "I'm a Growth Marketer, Should I Work At An Early-Stage or Late-Stage Startup?"
Tren Griffin of Microsoft writes about network effects and critical mass and the application of those concepts as important mental models in business in "Two Powerful Mental Models: Network Effects and Critical Mass"
Dave Nevogt of Hubstaff delves into the reasons his company chooses to remain bootstrapped instead of securing funding from outside investors in "Why Bootstrapping Our Startup Was One of the Best Decisions We Ever Made"
How To Leverage Data From Your Most Profitable Customers To Find More Just Like Them (read more)
What group is marketing's most important partner within a company? Most people say sales. But while it's true that the sales and marketing relationship is critical, customer success is an equally important partner.
Mattermark Marketing VP Dawn Poulos Explains Why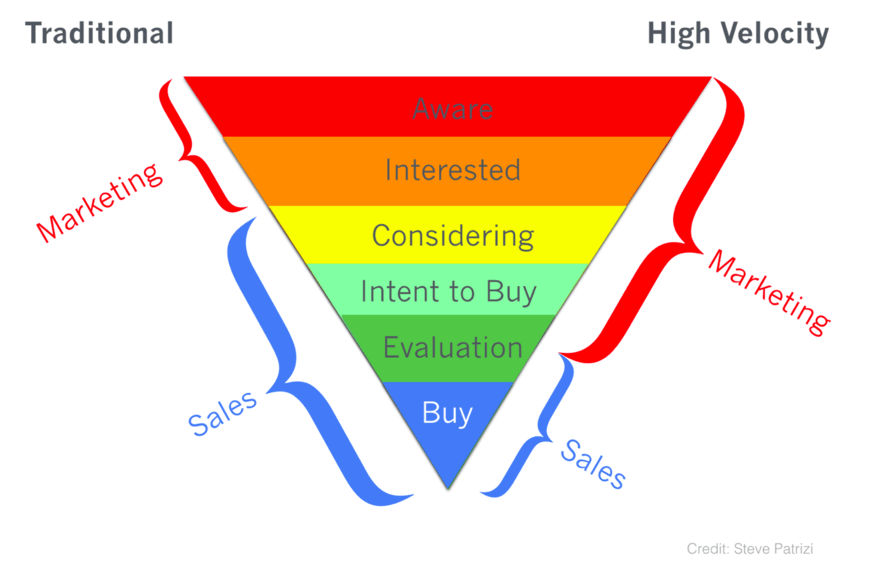 Jobs in the
Mattermark

Daily Weekend Edition

We have started featuring open sales and marketing positions in the Mattermark Daily Weekend Edition, published at 3pm PST on Sundays. If you would like us to feature your open job positions, reply or send us an email.
---
To receive this and bonus content in your inbox
:
---