From the Investors
Mahesh Vellanki of Redpoint Ventures talks about common mistakes and errors in judgment that investors and entrepreneurs make in "Silicon Valley's Logical Fallacies And How To Avoid Them"
Suranga Chandratillake of Balderton Capital walks through the eight stages an investor goes through when deciding to invest in "Anatomy of a VC Investment: What to Expect in Your Fundraise Process"
Ben Narasin of Canvas Ventures concludes that the market for startup capital is slowing down, but not to obsess about the downside and think about the opportunities it brings in "Winter is Here, Severely, and it Will Likely Be Here For Awhile"
Hunter Walk of Homebrew offers advice for those building their careers in tech to focus on weak ties and reach out to impressive people outside their industry in "Spend Time with A+ People in Other Industries"
Brian O'Malley of Accel Partners explains why on-demand services should focus on quality and own the bridge between automation and great human service in "On-Demand: It's About the People, People"
Anu Hariharan of Andreessen Horowitz puts together a series of slides to help you understand network effects and build better products in "All About Network Effects"
---
To receive this and bonus content in your inbox:
---
From the Operators
Jon Westenberg of Creatomic describes his startup marketing process in"Hustle Your Marketing With This Canvas"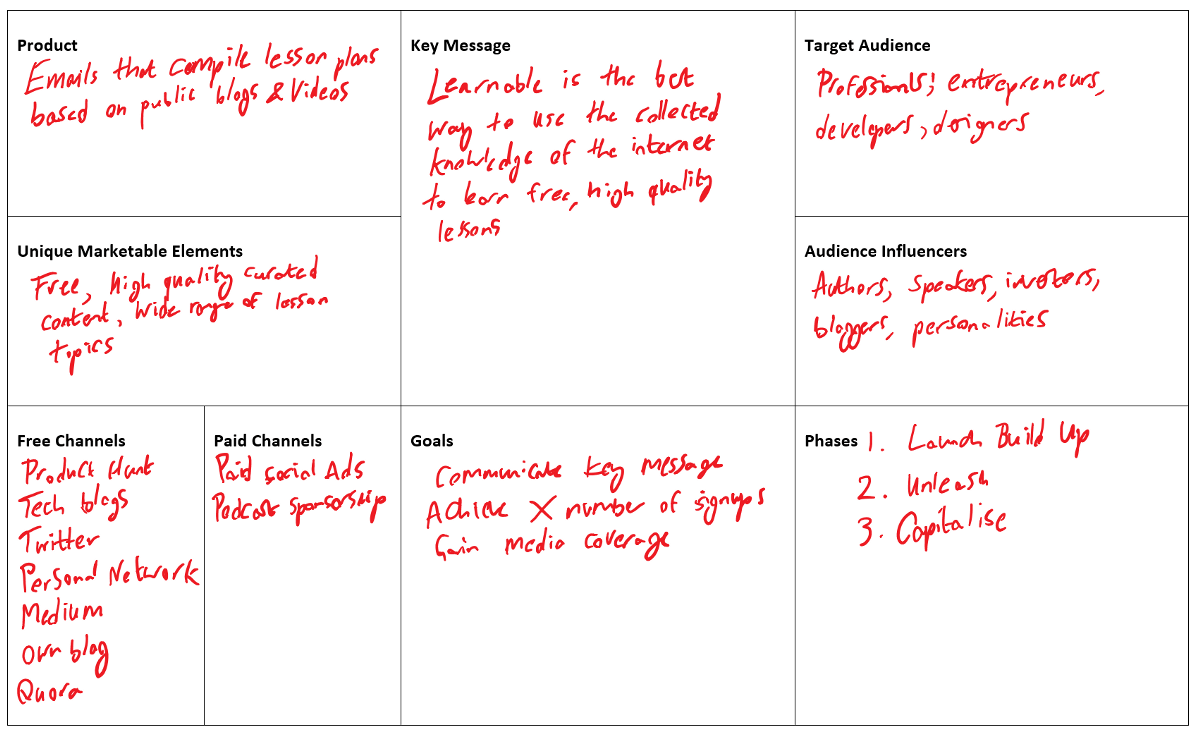 Troy Sultan of Resource shares tough lessons on managing the psychological side of being a founder and the risks of being surrounded by smart people in "[500] Weeks 5, 6 & 7: The Challenges of Being Accelerated"
Anil Dash of Makerbase argues for a culture of self-criticism in tech in "I Thought We're the Good Guys?"
Savneet Singh of GBI outlines the challenges of the FinTech space, including scalability and customer acquisition, in "Why FinTech is the WORST"
Adam Mashaal of Being summarizes what happened in the seven days after the launch of his app, concluding with the revocation of Instagram API access in "7 Days of 'Being'"
Blake Thorne of StatusPage writes on tips and strategies for building a support operation in "How to Build a Support Team From the Ground Up"
The 23 Fastest Growing Startups Going to SXSW Interactive 2016 (read more)
South by Southwest (SXSW) is right around the corner, so we created a Custom List in Mattermark to help you track the 282 companies attending. Using the Mattermark Growth Score, we identified the 23 fastest growing ones that are not public or acquired and have raised less than $100 million in funding.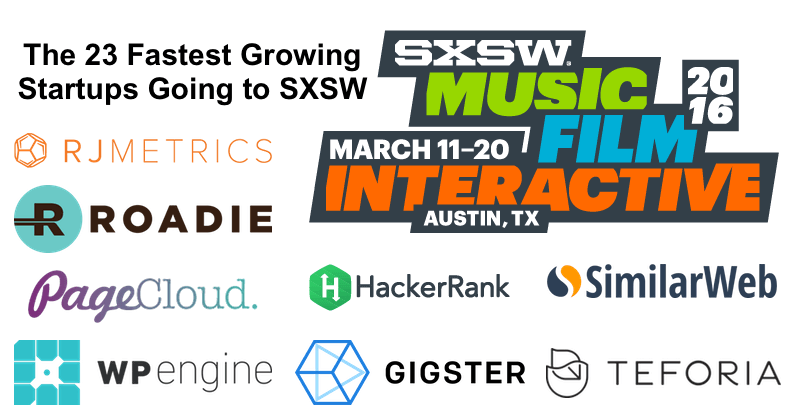 Want us to consider featuring your post?
We're always looking for more great posts to feature and would love to read your recommendations. Feel free to send us links at Editor@Mattermark.com.
---
To receive this and bonus content in your inbox:
---