At just 18 months old, early stage online venture capital firm FundersClub isn't shy about sharing performance metrics. In what some would consider a radically transparent move, the firm told Mattermark that their investments currently represent an unrealized net IRR of 41.2% across 32 funds.
They've yet to have a meaningful exit but explained that they are able to calculate their unrealized internal rate of return based on valuations set by follow-on funding in an equity round.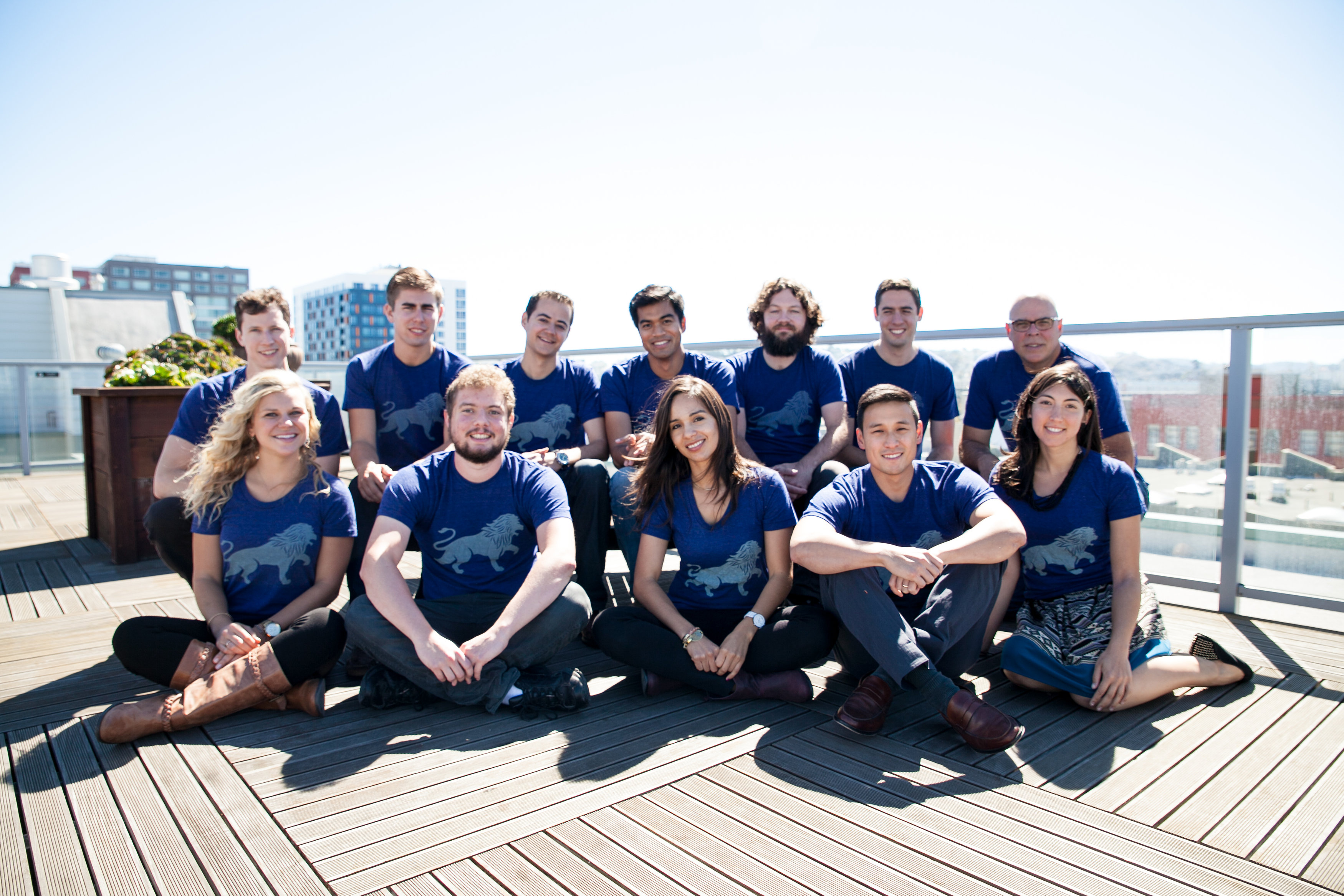 FundersClub launched in the summer of 2012 after participating in Y Combinator and raising $6.5 Million in funding from early stage investors including First Round Capital, Felicis Ventures, and SV Angel. Since then the company has deployed $12M in capital from its network of more than 8,000 accredited investors to 60 startups including Coinbase, Teespring, Thalmic Labs, Virool, Estimote, True & Co, and BloomThat.
While these early results my raise some eyebrows, and can hardly be called predictive, it is interesting to note that FundersClub topped the rankings in our initial investment portfolio momentum benchmarking study from December 2013, beating out Union Square Ventures — whose IRR was reported to be 61.12% as of November 30th, 2013. With more data points we may be able to backtest the link between portfolio momentum and performance. If you're an investor who interested in sharing your data to enable this research (publicly or privately) please get in touch.
FundersClub associate Jerrod Engelberg wrote a blog post exploring the firm's methodology and benchmarks for making these calculations, and he explains:
[We] only counted increases in valuation when it was a third party valuation event. That is to say, we only increased the carrying value of our investment if the company received follow-on funding priced by an institutional investor. We increased the carrying value to match the post-money valuation, less the impact of any dilutive effects, such as employee option pools, convertible notes, etc. plus the impact of any anti-dilutive effects such as an active valuation cap or discount on a convertible note. For example: If we initially purchased stock in Company A at $10M equity valuation, and then Company A receives a follow-on round at a $50M post-money valuation, our investment would be carried at 5x the valuation of our original investment less any dilutive effects plus any conversion discount or valuation cap benefits.
Public Market Benchmarking by FundersClub
Top Co-Investors in the 53 FundersClub Portfolio Companies We're Tracking
36 (68%) Y Combinator
13 (25%) 500 Startups
9 (17%) SV Angel
5 (9%) Andreessen Horowitz, ACE & Company
3 (6%) Rothenberg Ventures, First Round Capital, Draper Fisher Jurvetson, Promus Ventures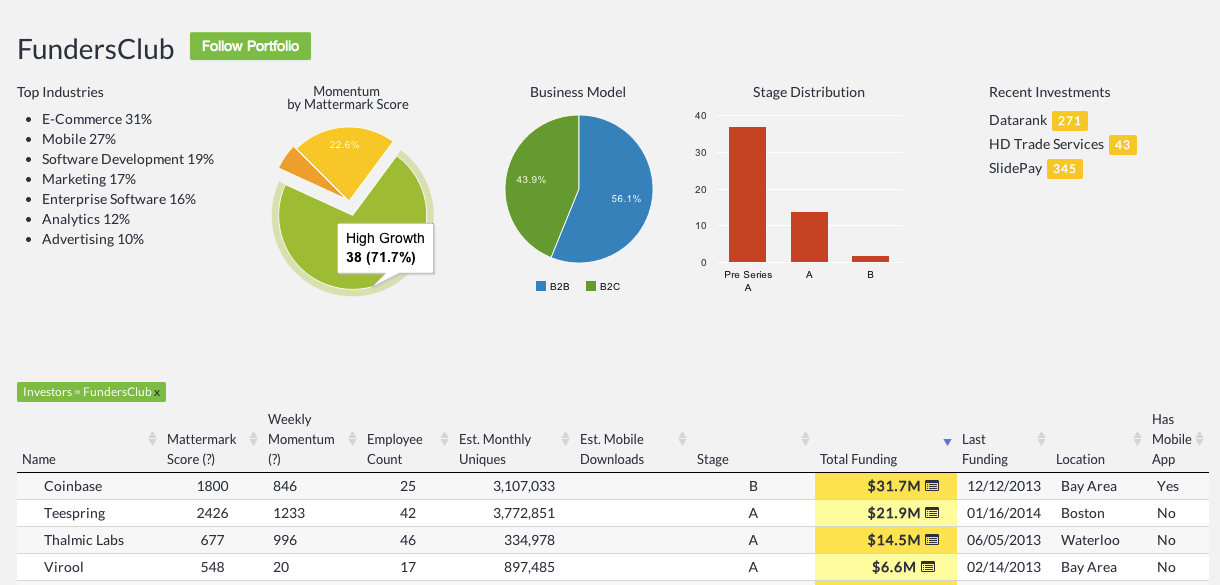 Sign up for a free trial of Mattermark Pro to view the full FundersClub portfolio overview
Are you an investor with unrealized net IRR metrics about your fund you'd be willing to share? Please contact me at danielle@10.147.21.165