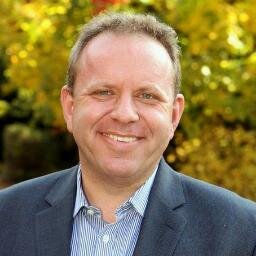 We're thrilled to announce Daniel Hayter is joining Mattermark in August to lead and continue building our sales team. Daniel comes to us from New York City where he most recently headed institutional sales for the Americas at Dow Jones.
I am delighted to announce that I have accepted the role as Head of Sales at Mattermark starting in August and based in San Francisco.

— Daniel Hayter (@danieljfhayter) July 13, 2014
Prior to his work at Dow Jones, Daniel served as the managing director of Bloomberg Law where he completed two of its largest ever deals, generating $60 million in revenue over 5 years. Daniel also lead sales throughout Bloomberg L.P.'s European Financial Markets Sales division. During his tenure, he served in a variety of leadership positions including Head of London Sell-Side Sales and Head of Major Account Sales in Germany. While he was Head of New Business Development in Switzerland and Lichtenstein, he raised sales revenues in the Swiss market from $15 million to over $100 million in just four years.
With Daniel now on board – and with our recent $2 million funding raise – we're hiring additional sales representative at Mattermark. Contact us today if you're interested in helping investors, M&A, sales, marketing, and business development professionals discover and close deals faster with deal intelligence.