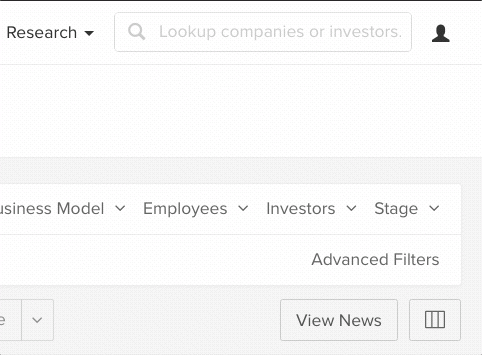 When you're curious about a company or trying to find more information on a sales prospect, there's nothing more frustrating than turning up less than stellar search results. Even worse? No results at all when you query a specific company in a search engine like Google, or even Mattermark's database of 1.7 million companies.

Believe it or not, this is a pretty common problem when dealing with search functionality. Unusual company names (hello, MadKudu, Scribd, and Venmo), varied spelling, special casing, and abbreviations mean the burden is on the user to enter the correct search term on the first try. Otherwise, all bets are off.
That is, until now.
Today we're excited to share that we're doing our part to relieve the burden of knowing the exact spelling of every single company you come across when prospecting. Unlike typical search functionality, it's now possible to leverage Mattermark's search query enhancements to find high-growth companies even when you don't get the spelling, casing or abbreviation 100% right.

What's this mean for you?

You'll find the company or companies you're really searching for. For example, a search for 'Walmart' gives you walmart.com, not Walmart Labs.
You won't be penalized for not knowing the exact spelling of a company name. We think smarter search should feel a little magical. And so with this latest product enhancement, we've made it possible for you to enter the best approximation of a company name while still yielding the results that you're most likely to be searching for.
When you're trying to uncover new leads or follow high-growth companies, you shouldn't have to deal with sub-par search results. That's why we've leveraged the insight we gathered from millions of search queries on Mattermark, and turned that into a smarter and more efficient company name search. We hope you get as much value out of using it as we did creating it.

Try it now: