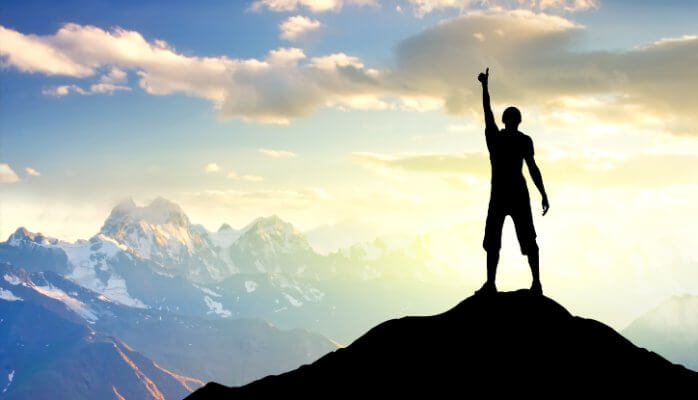 Prior to becoming a Venture Capitalist at Hyde Park Venture Partners, I spent the last two decades as an operator in the world of marketing, technology and software. One of the best parts of being in both roles is that I've played on the field and now get to watch from the stands. Though the game is the same, the vantage point is different. Watching the game from a distance can help you better see the big picture and identify patterns. Combining the experiences as both an operator and investor has revealed insights and patterns that were tougher to see while on the field alone. It has also caused me to realize how critical it is for investor strategy to be in alignment with operating goals and strategy. If your investors are targeting profitability or a 3 year exit strategy, that does not align well with building a category leading technology company over a 10 year period.
When building a high growth SaaS business, it's important to have an investor that understands the unit economics of a business. When a Company has enough data points to  truly understand unit economics, such as CAC/LTV (cost to acquire a customer vs. the lifetime value) having the confidence to then invest for growth is key. When I was CMO at ExactTarget, this is exactly what we did. We tested, learned, piloted, optimized – then had all the data needed to invest aggressively for the next chapter of growth. Let me put it this way, if you had the chance to invest $1.00 today to get $.75 each of the next 3 years. Would you burn the $.25 to do that? Of course you would. One of my other favorite metrics is "Magic Number" by Rory O'Driscoll at Scale Venture Partners.
The question is really how do you build the scaleable, repeatable machinery to ensure that you continue to earn the $.75 on your dollar each year. Though the tactics might look different as you scale, the core strategies that each category leader utilizes are remarkably similar. They all follow a similar playbook. I'm thinking specifically of Companies that were built over the past decade like Salesforce.com, ExactTarget, Success Factors, Veeva and many others. Let's look at six core strategies employed by these companies to build market leading companies.
1. Laser Focus
ExactTarget started as an email company focused on dry cleaners, Omniture focused on web analytics for retail and media, and Veeva on a small slice of the health care market. By focusing on a specific vertical and set of use cases, these companies gained momentum that helped to fuel their growth and allowed them to expand their offering as they reached critical mass. Companies that start with too broad of a vision often lose focus and aren't able to differentiate enough to attract a strong customer base. It's true investors like large addressable markets, but starting with a narrow slice of this audience provides deeper focus resulting in higher velocity.
2. Building Open Ecosystems
While Salesforce's AppExchange is the shining star in this category, other category leaders have always built open ecosystems that allow complementary software products to integrate and meet a customer need. This ecosystem improves customer experience and retention and reinforces the leadership position. In contrast, companies that don't invest in open ecosystems often aren't able to keep up with the rate of change and find it difficult to break away as a leader. I can't think of a category leading Company that didn't have an open platform and partner philosophy.
3. Invest in the Best Sales and Marketing Machine
Investing the resources to have command of the customer cost, LTV, CAC, and other key sales and marketing metrics (nice overview here) provide the foundational data that allow category leaders to make big bets once they understand the unit economics. While having a good product is important, I can't count the number of companies who had a better product but weren't a leader because they failed to invest in the sales and marketing. Once these metrics are understood, it is easier to make a calculated risk to be aggressive for a short period of time to capture the market. Every B2B category leader had the best sales and marketing machine. Period.
4. Customer Obsessed
When many of the SaaS companies are growing quickly, it is easy for churn to become an issue. In fact, without intentionality, this happens by default. Market leaders combat this by an obsessive focus on client success; they talk about the customer all the time, and they focus on customers more than products. Many will even feature customers at their events or in their marketing collateral, which reinforces the brand and helps prospective customers gain confidence. However, this customer obsession goes far beyond metrics and dashboards. It becomes a way of doing business from on-boarding, through training, support and the lifetime relationship. When I work with a Company that talks more about features than customers (which we've all been guilty of), I always push them to focus on the problem that needs to be solved for customers, not the technology.
5. Brand Matters
I've often joked that just because you're in B2B doesn't give you a license to suck at marketing. Seriously, why should B2C marketers have all the fun? Buyers don't put on a different hat just because they're making a B2B purchase. I've believed from the beginning that B2C and B2B are converging into something like B2P (business to people). We don't live our lives in silos. Each of the category leaders made significant investments in things like thought leadership, research, user conferences. Many even built the entire Company around a single color. Think about it, Salesforce = Red (now blue), Omniture = Green, Marketo = Purple, ExactTarget = Orange.
6. Culture is King
I intentionally ended with this point, because I think its the single most important factor.  You can instantly feel the unique culture and character of the Company by the physical space and energy of the people around you. Early in their lifecycle, these companies became, "The Place to Work For" in their geography. By attracting and retaining top talent early, they created a virtuous cycle of  attracting and developing more top talent.  In addition, when new types of talent were needed, these companies were quick to make the appropriate changes and hires to keep momentum going. A players attract A players, and B players attract C players. Market leaders do whatever it takes to get (and retain) A players.
The Second Phase of SaaS
So what does this mean going forward ? I believe that we are in the second phase of SaaS. This phase may look slightly different. For example, I think we will see the rise of the vertical cloud focused on a set of customers rather than the previous phase focused on a particular set of horizontal technologies applicable to a broad set of customers. I think we'll also see an increasing number of B2C SaaS leaders. The pace of innovation and adoption is also likely to be 2x faster than in the first wave. Category leaders will be built in 5 years, not 10. The stakes in this phase are higher and execution will be more critical than ever. The next wave of category leaders are being built right now. But, as the picture is coming into focus, it would seem the tactics might look different yet the core strategies remain the same.
Join

thousands of business professionals

reading the

Mattermark Daily newsletter.

A daily digest of timely, must-read

posts by investors and operators.
This is a guest post by Tim Kopp of Hyde Park Venture Partners. Originally posted on LinkedIn