As 2014 comes to a close, I've been thinking about how we can bootstrap more in-depth research efforts for the New Year including reports that take 20+ hours to write. To kick off these experiments, today I'm excited to announce that our 2014 Startup Traction Report is available for pre-order and you can pay what you want. I'm recommending $1 this time since it is our first report of this kind (which we plan to make annual or perhaps even quarterly, depending on interest) and we haven't proven anything yet, but I hope people who have come to love our content will contribute more for this 100 page in-depth research research report.
Pre-order the 2014 Startup Traction Report
Here's a teaser of what you can expect, this graph is examining the 6 month change in employee counts at startups – broken out by stage: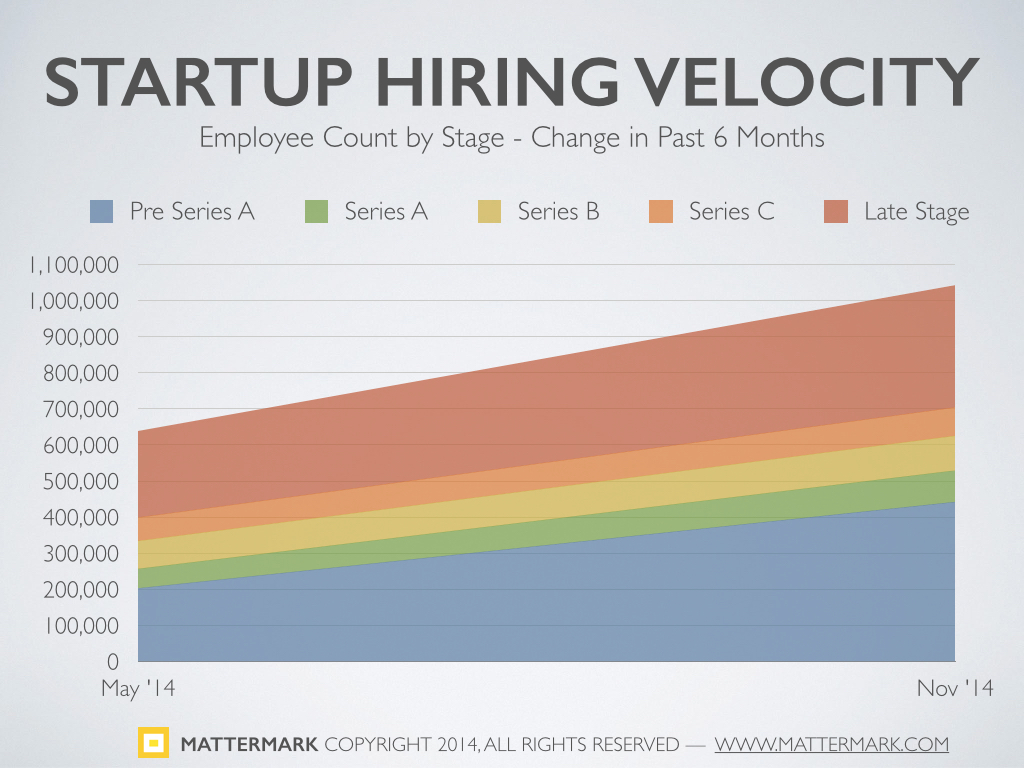 I'm still working on the final draft, but it is loaded with color graphs backed by hours and hours of spreadsheeting and analysis. I've loved writing this report, and there are plenty of surprises and counterintuitive insights I'm excited to share.